Swiss Karger Agreement now disclosed
.. details about spendings still missing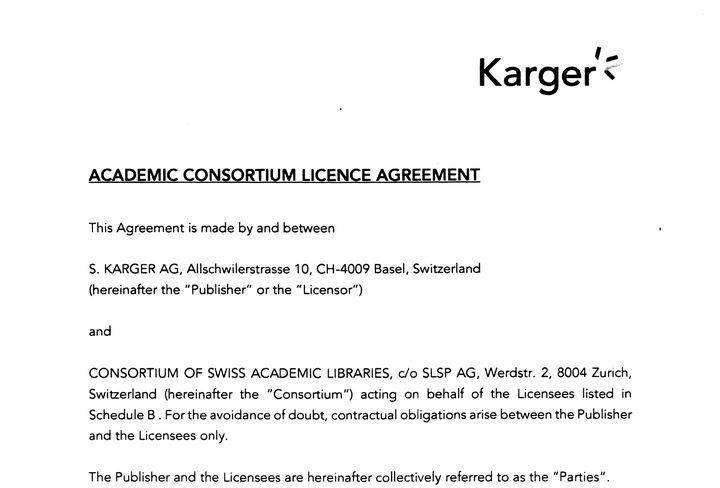 In April 2020 the Main Library of the University of Zurich announced on its blog a conclusion of a Read and Publish Agreement with Karger starting in 2020:
Read&Publish offer for the UZH could be extended with the Karger publishing house for 2020. The offer includes free access to the Karger eJournal Collection for all medical disciplines from 1998 onwards. At the same time articles by authors from the UZH and University Hospitals can be published free of charge in Karger journals in Open Access.
When I asked for access to the relevant agreement shortly afterwards, the University of Zurich replied that it had not yet been signed. I would be notified as soon as the agreement was signed. That was then in June. I confirmed my request. I was informed that, based on third party inquiries, it would probably take until the end of July. In mid-July, the UZH completely suspended my request, on the grounds that another decision (in the case of payments to RSC) had to be awaited. I appealed to the Appeals Commission of the Zurich universities against this obvious delaying tactic by the UZH. Now that another application for suspension (in the case of payments to Elsevier) has been rejected by this Appeals Commission, the UZH is finally disclosing the contract with explanations why some parts are blackend:
Okay, the concrete figures about the payments are still missing. But I'll stay on it.